Items from Shangri-La Heritage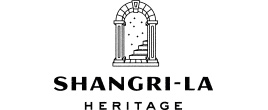 Shangri-La Heritage, based in Northern Italy, is specialized in leather jackets designed for Bikers, Rockers and Gentlemen.
The legend was born in the 17th Century, as the first European travelers explored Tibet, and tells of "Shangri-La" as a mythical valley, a mysterious and unreachable place, which evokes pure human desire and deep spirituality.
The name retraces the dream for explorations on motorcycles hunting for beautiful and forgotten spots, in a word, searching for the Shangri-La. Heritage comes from the need to create iconic and timeless garments, inspired by the past.
26 Items
No results were found for the filter!