Items from Adidas Originals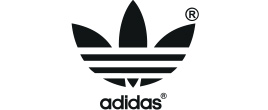 It still seems an unlikely story: a modest shoemaker from a small rural town in Germany develops a range of sports products so original and so perfect that they are sought by athletes from all over the world. As he indulges his passion for sport and for innovation, he creates a brand as great as any in the world. An unlikely story, but not impossible. To adidas, Impossible Is Nothing.
28 Items
No results were found for the filter!