Items from Viberg Boot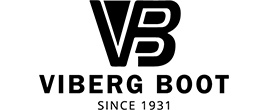 The famous shoemaking company was founded in 1931 by Ed Viberg. After 80 years of experience in handcrafting some of the world's highest quality work boots the Canadian company is now in its 3rd generation and still 100% family owned and operated. The founders son Glen Viberg is personally looking after every pair of boots that leaves the fabric doors. Viberg Boot uses traditional manufacturing methods and only the best materials sourced from around the world: brass tacks from England, heavyweight insoles from Spain, Vibram outsoles, Swiss hobnails and the finest upper leathers from renowned tanneries in the USA and Italy.
2 Items
No results were found for the filter!