Items from Japan Blue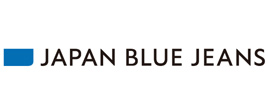 Japan Blue was founded in 2010 and is seeking to test out the limits of denim. The heads behind Japan Blue are all about the blue gold and the denim fabrics. The company seeks to continue the great work of Japanese jeans makers and to establish a superior product. Real Japanese craftsmanship and knowledge goes into these jeans. The basic 5-pocket jeans designs offered by Japan Blue focus on the Indigo color and its unique ability to fade with time. All Japan Blue jeans are meant to be faded and to show the history of wearage of every individual owner.
14 Items
No results were found for the filter!