Items from Gitman Vintage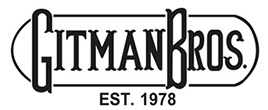 With roots tracing back to the 1930s, the Gitman Vintage name is synonymous with a rich heritage of American manufacturing. Today, they are one of the few remaining shirt makers with all their production still based in the USA. They are committed to delivering the highest quality products that uphold their dedication to craftsmanship and dependability.
14 Items
No results were found for the filter!