Items from Blue de Gênes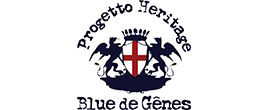 Blue de Gênes is a Danish denim label taking its inspiration from the origin of jeans: the history of jeans started in Genova, Italy, more than 400 years ago. At that time the harbour workers in Genova used a robust fabric called "Geanes fustian", made of Arab cotton, for working clothes and sailcloth. The material was dyed blue with indigo, very strong and thus well suited for work pants for these hardworking dockers and sailors.
10 Items
No results were found for the filter!