Brand C.P. Company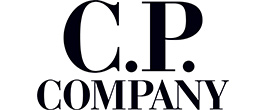 C.P. Company - founded 1971 by Massimo Osti - stands for hybridization of functional menswear and radical Italian fabric innovation. These are the origins of C.P. Company.
C.P. Company is responsible for the invention of Garment Dyeing. This means textiles are dyed only after the confection, so after they have been sewn. Garment dye is a resource-saving dyeing process.
19 Items
No results were found for the filter!