Brand Howlin'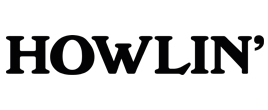 Howlin' is an Antwerp (Belgium) based knitwear brand. Since 1981 Howlin' has been producing quality knitwear in Scotland. The way of manufacturing remains traditional but Howlin' offers more room for fantasy in shape and pattern.
All products are individually manufactured and hand finished by traditionally skilled craftsmen in either Scotland or Ireland using the highest quality yarns possible.
27 Items
No results were found for the filter!