Items from RRL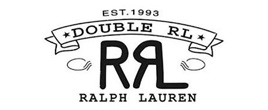 RRL (Double RL) was born in 1993 by Ralph Lauren to create a separate brand to channel his Americana-inspired clothing. But this re-branding came with a new concept. With the untamed American countryside of his idyllic Colorado ranch as his stimulus, Ralph Lauren looked to the workwear worn by the gold rush miners and ranch hands of the mid to late 1800s as well as the military garb of the American Civil War and World Wars, to inspire his new label.
RRL produces a wide range of vintage-inspired clothing. The brand is committed to creating accurate reproductions by using carefully selected fabrics and hardware, and laborious construction methods.
36 Items
No results were found for the filter!