Items from North Works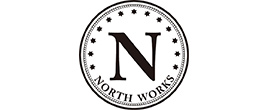 The Japanese brand North Works is a Japanese silver jewelry brand and very well-known for their fine handcrafted products made by fully skilled craftsmen. A real special is, that North Works uses real vintage US coins used in 1800s to 1960s to create their jewelry.
No results were found for the filter!