Items from Butts and Shoulders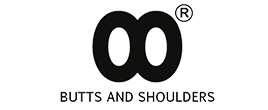 "Butts and Shoulders" started in 2015 and was founded by friends, who wanted to share the passion about authenticity, craftsmanship and durable products for a lifetime. Named after the best parts of leather hide, and from these parts, Butts and Shoulders make their products. They stand for developing products, which are unique and outstanding using natural materials like 100% vegetable tanned leather. All items are designed in Holland and made in Portugal - mainly by hand.
16 Items
No results were found for the filter!