Items from Anatomica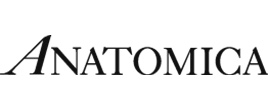 Anatomica was found 1994 by Pierre Fournier in France. A tradition that has already been lost or disappeared from the men's scene, was revived with the brand. The collaboration with Teiji Teramoto, which began in 2008, has given Anatomica a new direction. The birth of a dressage piece in the American style by a filter of two persons.
6 Items
No results were found for the filter!