Items from Tanner Goods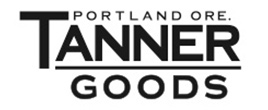 The small team of craftsmen produce every piece by hand in the studios in the northwest of the USA. Tanner Goods utilize the same tools that have been put to work for decades manufacturing heritage leather goods, and in many cases have sought out antique equipment that produce the best results. All of their sewing is done by a heritage saddle maker who started as an apprentice in the industry in 1964. Every piece of the Tanner Goods manufacture is constructed from premium, domestically sourced material. Their leather goods are cut from vegetable tanned English Bridle American leather, renowned for it's ability to age beautifully and gain character over years of use.
No results were found for the filter!