Items from First Arrows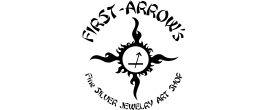 The Japanese jewelry brand FIRST ARROW'S is well known for their carefully, boldly, delicately, without compromise handmade jewelry to give absolute value to every single piece in terms of quality and design. The styles are mostly inspired by native patterns. All items of FIRST ARROW'S have a lifetime guarantee.
No results were found for the filter!